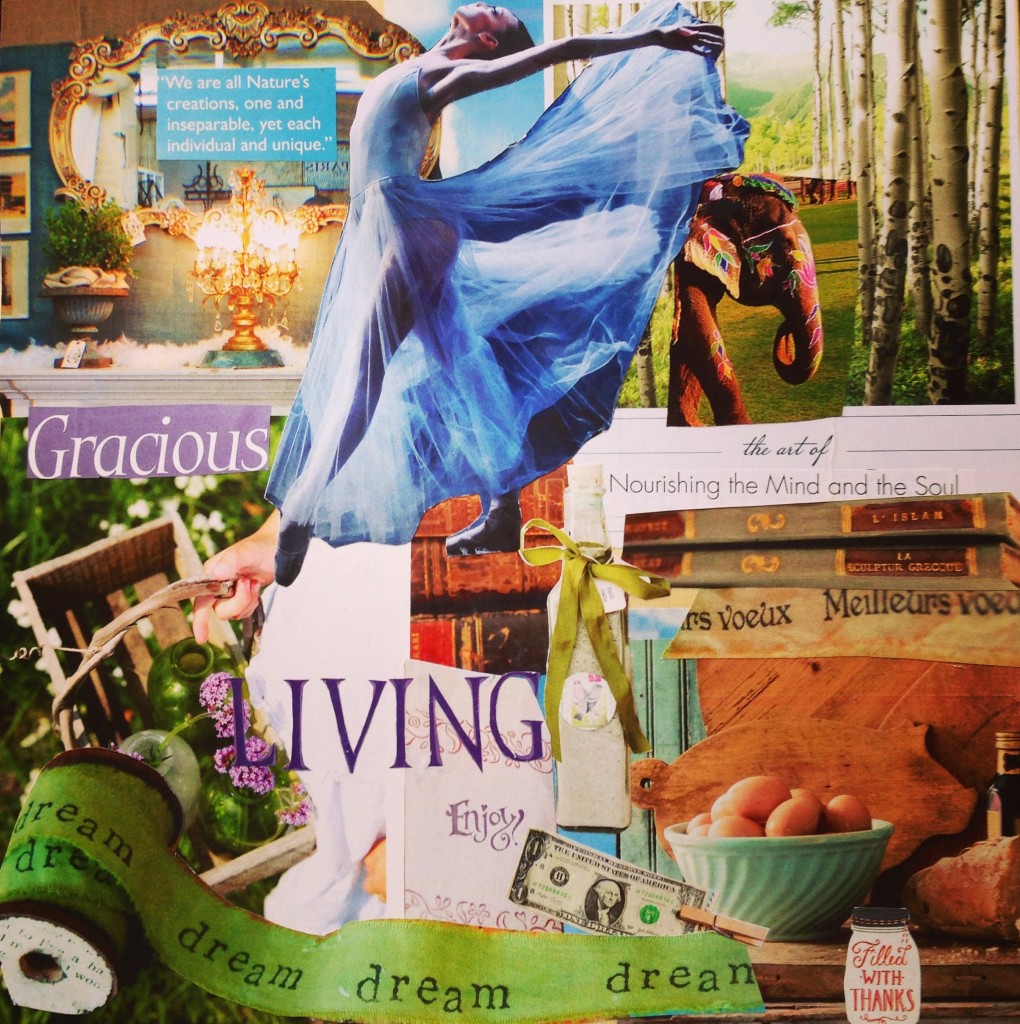 Working part-time, running an art business and tending to our everyday lives (grocery shopping, cleaning, cooking, laundry – and then repeat), can all feel a bit like Mr. Toad's Wild Ride. And I know I'm not the only one out there feeling like this. Having a schedule with routines that I can rely on has helped tremendously, but that's just how I get it done. I get asked on a regular basis, how do you do it all? When do you find the time?
The time is there, its carefully managed, but the key for me is how I care for myself. In between the daily routines of things that have to get done, building in time for self-care is crucial. And when I don't, well…I'm sure my husband can tell you all about what that looks like.
Self care comes in many forms, and vision boards is just one of them. If you're longing for change of any kind,  feeling off-balance or in a funk, find a class, a teacher or even a YouTube video to guide you through the process. And if you're local, I'd love for you to join me on Thursday, May 7th for my next class, Empowering Ourselves.
Class Description: What is your heart longing for? Maybe it's to travel more, have a greater connection with others locally or even globally, or maybe it's to make a difference. Whatever it may be, you have the power to bring it to fruition. All you need are the right tools. On May 7th from 6:30-8:30 pm join well-known artist, Nicole Levy as she teaches 'Empowering Ourselves' using the art of vision boards. During this impactful two hours, Nicole will guide you on how to listen to your intuitive voice in order to create a vision board that not only reflects your heart's desire, but will help guide you to your amazing future self. Email info@iccralbany.org to learn more or to sign up.