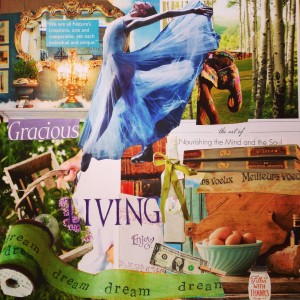 What is your heart longing for? Maybe it's to travel more, have a greater connection with others locally or even globally, or maybe it's to make a difference. Whatever it may be, you have the power to bring it to fruition. All you need are the right tools. On May 7th from 6:30-8:30 pm join well-known artist, Nicole Levy as she teaches 'Empowering Ourselves' using the art of vision boards. During this impactful two hours, Nicole will guide you on how to listen to your intuitive voice in order to create a vision board that not only reflects your heart's desire, but will help guide you to your amazing future self.
Nicole Levy's work has been featured throughout the Capital Region and draws readers from around the world to her newly launched site, www.FarmTableStudio.com. Her true passion is working and sharing her unique self-care practices, based in art that leaves women empowered with a renewed sense of inspiration and hope..
Don't miss out on this opportunity! Sign up for 'Empowering Ourselves' at info@iccralbany.org or call (518) 708- 7608. Cost for the class is $25 for not-yet members and $20 for members.